Langley Wholesale is very excited to introduce a new option for staff lunchrooms in Western Canada.
Have a look at the information below on Micro Markets and if the larger selection of healthier products and multiple payment options including paying via your smart phone seems like it may be a fit for your company or organization, please feel free to give one or our Micro Market specialists a call at: (800) 218-8943 and we would be happy to answer any of your questions.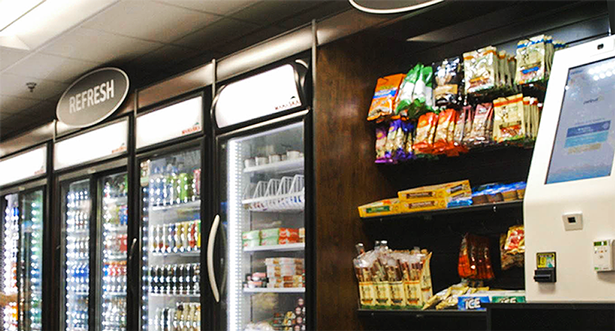 What is a Micro Market?
Instead of your only choices being salty deep-fried snacks, sugary soft drinks and high-calorie candy ...
Micro Markets transform your employee break room into a convenience store atmosphere with a multitude of product and checkout options that vending machines don't offer. Employees can access prepackaged food directly and then pay for their selection at a kiosk.
Why should you choose?
Multiple Market Payment Options (Cash, Credit, Market Account)
Unlimited Product Options for Market
Easy to Use Custom Software
Scalable to Less than 100 Employees
Industry 1st Mobile Application
Customizable Kiosks and Markets
Multiple Kiosk Log In Options
Food Spoilage Tracker