CLICK THE LINK BELOW FOR MORE INFO
Sani-Center from USI - YouTube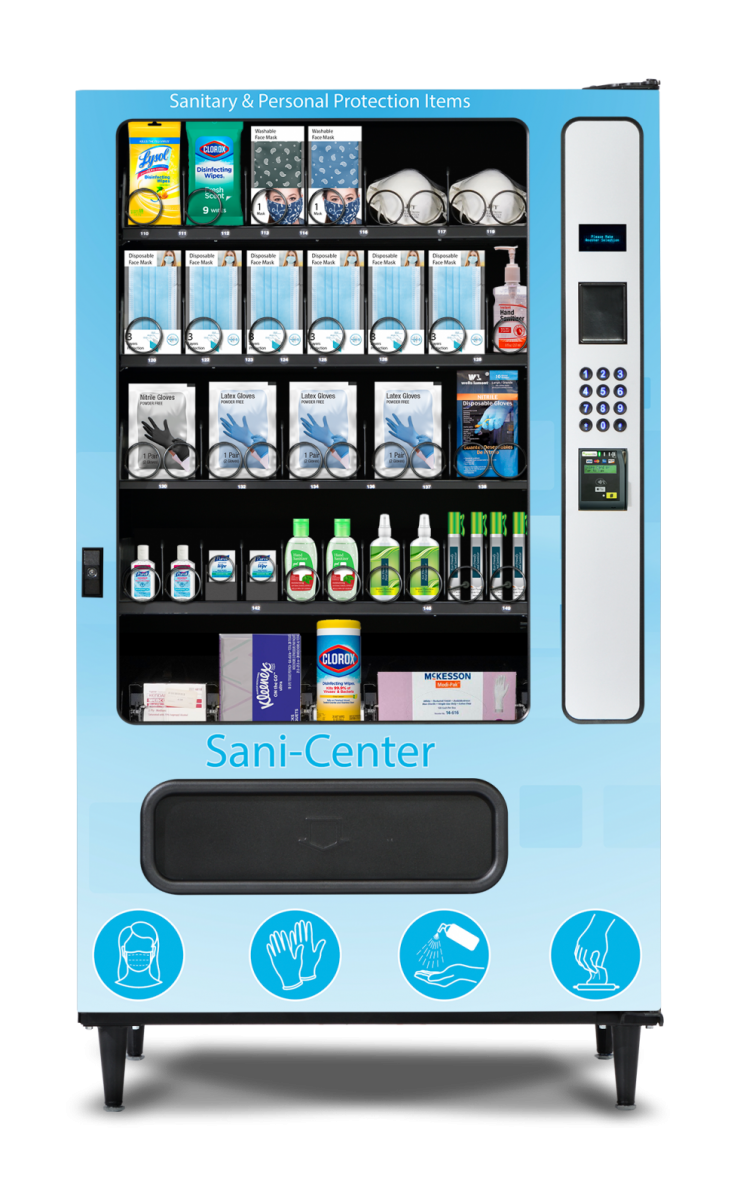 PPE vending machines can be placed in malls, airports, really anywhere that customers want access to masks, hand sanitizer etc. Our vending machines are configured to vend PPE products, take cashless payments and are wrapped so customers can tell from a distance what the machines are for.
Please give us a call for infrmation on pricing, leasing or any questions you may have.
1(800)218-8943
Vending machines require no staffing to run and can be programmed with restrictions on the types of products in the machine given to specific employee categories, as well as set limits on the number of each product that an employee can access in a given time period. One type of employee may need daily access to expensive, heavy duty safety supplies and equipment while another only needs occasional low cost products. Machines can be programmed to use employee cards and ID numbers.

S.S.I.M. (Safety Supply Inventory Management)
Vendit S.S.I.M.'s is the largest capacity machine in the industry. This vending machine features seven full-size trays and an extra-large viewing window with top and bottom lighting. The standard capacity of the machine will hold 723 items, however it can be fitted to hold over 2200 supplies in up to 70 different selections. Sensor technology guarantees the delivery of the selected product. Infra red scanners across the receiver bin will recognize if product doesn't cross its path. In that case, the coils will turn again. If product still doesn't vend, the system will record it as a failed transaction.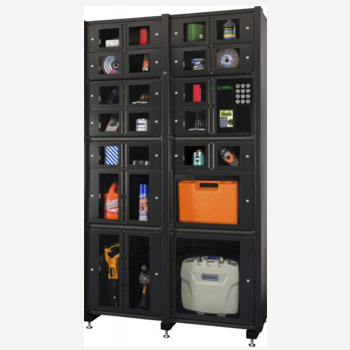 Locker System
For larger items or tools we have a locker system available. This system provides you with your own tool crib that does not have to be staffed and offers complete control and accountability for your inventory of shared tools.